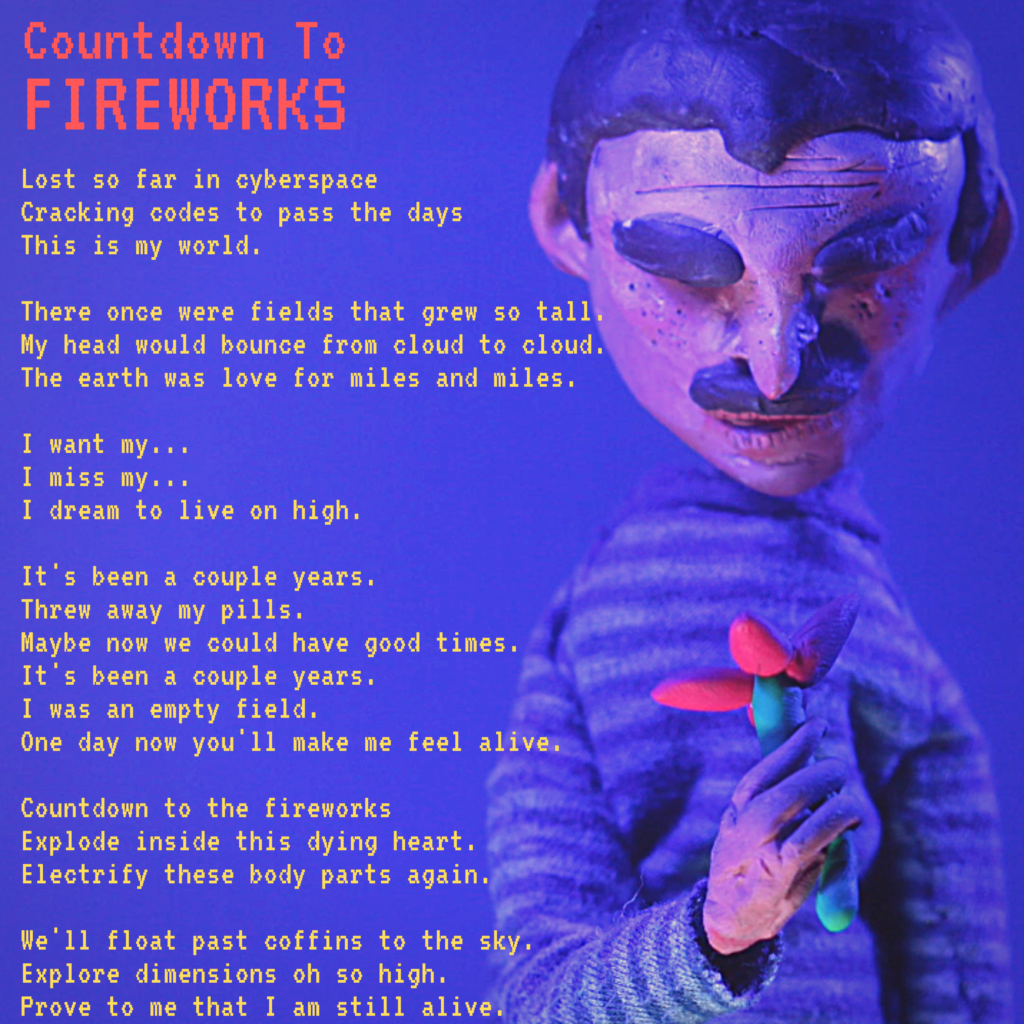 COUNTDOWN TO FIREWORKS
Lost so far in cyberspace
Cracking codes to pass the days
This is my world.
There once were fields that grew so tall.
My head would bounce from cloud to cloud.
The earth was love for miles and miles.
I want my…
I miss my…
I dream to live on high.
It's been a couple years.
Threw away my pills.
Maybe now we could have good times.
It's been a couple years.
I was an empty field.
One day now you'll make me feel alive.
Countdown to the fireworks
Explode inside this dying heart.
Electrify these body parts again.
We'll float past coffins to the sky.
Explore dimensions oh so high.
Prove to me that I am still alive.
Available On Spotify and All Streaming Services