Howdy folks – this is Paul – I've given permission for my emotions to control the content of this blog entry today; if you're not in the mood for anything deep, then I suggest reading it some other time, or just skipping it altogether.  I guess you could say I'm in somewhat of a strange mood because a chapter of my life came to an end today – and I feel it strongly now.  I never thought I'd cry as I left work, but today, walking down the stairs and out the door for the last time, I couldn't help it.  Tears filled my eyes as I got into my jeep and drove away.  Although I'm super excited about the adventure that lies ahead, I sit here questioning what I'll miss of my past.  In case you're wondering what on earth I'm talking about, let me back up for a moment – I've been a Bilingual/ESL teacher for Chicago Public Schools; I've made a very good living in this profession and I truly feel lucky to have been able to survive as well as I have.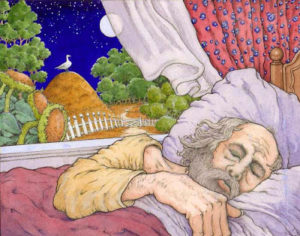 But in early January of this year, you could say I "woke up".  It occurred to me that I couldn't exist every day in this comfortable life anymore.  It's not that I don't like being a teacher.  In fact, I often have a blast with my students.  It's an incredibly rewarding job, especially when you witness the positive impact you've made on other people's lives.  And it's not like I'm trapped in a corporate America 9-5 cubicle.  Being a teacher allows you to get creative and be spontaneous.  I decided it was NOT the teaching that I disliked.  It was my lifestyle that really brought me down.  Throughout college, I told myself I would never fall into the trap of becoming a part of the "real world"…and then one day, I found myself living there quite cozily – and for some time, I really enjoyed it.  It's easy to get used to a consistent paycheck and benefits that give us peace of mind, but the truth is, I never set out in life to have those things.  All I ever wanted was to make music that moved people and to one day do that for a living.  In some ways, I feel I've gone backwards, but when I really think about it, I know that becoming a teacher helped me grow as a human being; I feel it has given me a reason to be humble about the journey I'm about to take.
So, I've decided to leave it all behind.  I thanked my boss for the opportunity to teach at such a great school.  I said goodbye to my students.  I'm disconnecting from a world that many people think I'm crazy for leaving, but it must be done.  The biggest changes in life happen when we force ourselves to step outside of our comfort zones.  The thought of spending every single day working on music is what's always made me feel alive.  There is no denying that, but I found a safer place to live for years – and now it's time to head out on a journey into the unknown and see the world from a new perspective.  There is no guaranteed paycheck where I'm going and there are no benefits to keep my mind at ease.  Musicians sure do have it tough, and maybe that's why so many give up and find jobs in other fields; creating music becomes a memory of their youth or simply a hobby.  I guess the thing with me is that I refuse to ever let that happen; I am determined to find a fulfilling life doing what I love.  Part of why Ivan and I work so well together is because we are both crazy dreamers that don't let the reality of the world get the best of us.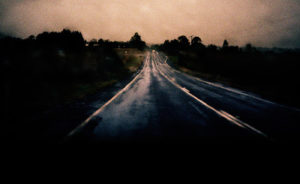 To close out this blog today, I want to share one of the final lessons I taught students during the last days of school; several of us read the book "Oh, the Places You'll Go!"  As you know, Pinto and the Bean's album is called "The Waiting Place", and it's named after a pivotal part of this book.  When I asked my students what they felt "The Waiting Place" was, quite a few of them really understood the metaphor – it's a place where we've stopped chasing after our dreams; it's a place where we've decided to get jobs we don't really want; it's a place we've chosen to wait for someone else to save us when in fact, only we can save ourselves.  I loved hearing these responses from the kids and I let them know that I've been in my own waiting place for quite some time.  They needed to understand that I'm not leaving them because I dislike them or I dislike teaching.  I'm leaving because I woke up one day and realized it's just time to move on and do exactly what it is I've always wanted to do.  Some of them bought copies of "The Waiting Place", which I thought was pretty funny.  But when I think of it, our album really is a mirror of exactly what is about to happen and it's pretty exciting.  Today is my last day as a professional in the real world.  Everything that lies ahead is unpredictable.  The adventure is just beginning.